Electronic Love Motion | Free Thought Association | Links | Contact Medical Records
---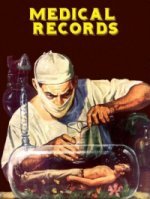 Medical Records is a small, independent record label that features a wide variety of music. Most of it could be described as "alternative" in one form or another, but not the "alternative" that is foisted upon the public by major record labels. It is truly alternative in the sense that it is not Top 40. The great majority of the music is instrumental, and some of it is experimental.

Songs are available for download in mp3 format, which requires Winamp or another mp3 player. This format was chosen because of its high fidelity and compact size. Since Winamp plays mp3 as well as wav and CD audio, it is definitely worth the download. Real Audio previews are available for Electronic Love Motion and should be available for other bands here as well in the near future. A compilation CD is currently in the works. Email here if you would like to be notified when it is complete and recieve email updates regarding other Medical Records releases.

This site is updated regularly, so bookmark it now and check back often. Click on a graphic below to find out more and download mp3s.





The Music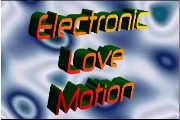 Electronic Love Motion is trancy electronica.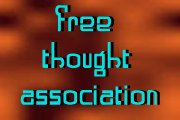 Free Thought Association is a mostly guitar-dominated experimental musical undertaking.
In addition, there are other bands on Medical Records that will have an internet presence in the near future: An alternative rock project called The Wayback Machine and the experimental "Humanoid Study Group."



Sign Guestbook | View Guestbook
Electronic Love Motion | Free Thought Association | Links | Contact Medical Records
---

Notice
All mp3s on this site are the property of Medical Records
This site contains exclusively original compositions
Medical Records is the sole copyright holder of all mp3 files on this website.

---
Last updated April 11, 1999